Enjoy a fabulous lunch or dinner in one of our popular restaurants. Several of them with a view of an amazing New Year's sky filled with fireworks.
We also offer a New Year's packages with both dinner and hotel room – choose what suits you the best.
New Year dinner & lunch
Come and join us at Heaven 23, Corner or our lobby bar and restaurant Twentyfourseven and West Coast.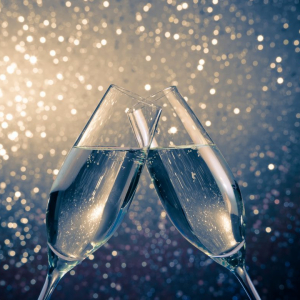 New Year dinner at Heaven 23
Put on your favorite outfit and celebrate the turn of the year with a sparkling New Year dinner. All accompanied by fantastic views of the New Year fireworks.
5-course New Year menu with wine package: SEK 2,595/person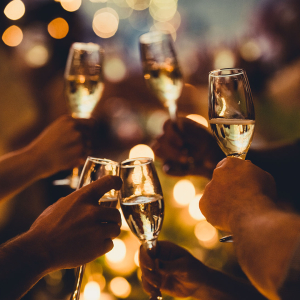 New Year dinner at Corner
Celebrate the last day of the year at Corner. Good food, great atmosphere and live music. The evening's menu is a sharing menu in six servings with the best from Corner.
New Year dinner - 6 courses sharing menu: SEK 850/person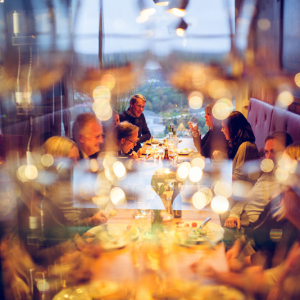 New Year Lunch at Heaven 23
Celebrate with good friends and enjoy a lovely 4-course New Year's lunch on the last day of 2022.
We offer a seating with arrival 13.00-14.00 and lasts until 17.00.
4-course New Year's lunch: SEK 795/person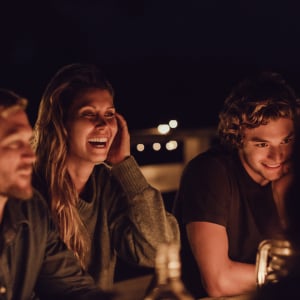 New Year Brunch at Corner
Enjoy Corner's sharing brunch on New Year's Eve. Our inspiration is drawn from the central neighbourhoods of New York, where southern European flavours meet the hustle and bustle of North America.
New Year brunch & a glass of sparkling wine: SEK 430/person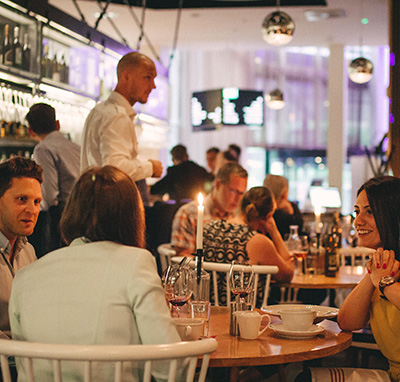 West Coast - open all day
Restaurant West Coast will be open as usual on New Year's Eve! Cosy and accessible at the heart of the hotel lobby.
We will be offering our à la carte menu from 13.00, and we  close 23.00.
After that, you can mingle and celebrate the arrival of the new year in our lobby bar Twentyfourseven.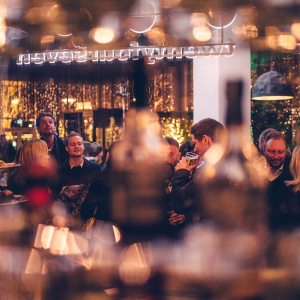 Welcome to our lobby bar
Welcome to our lobby bar Twentyfourseven. Start or round off your New Year celebrations with us. Hang out with friends and enjoy pre and post-celebration drinks.
Open until 02:00, with live music at 19:00-21:00 and 23:00-01:00.
Located at the heart of the Gothia Towers lobby.
Hotel Package
Make New Year's Eve extra special and treat yourself to a whole night of celebrations, followed by an overnight stay here at Gothia Towers. Book our hotel package with overnight accommodation, dinner at Imagine and a delicious breakfast on New Year's Day.
Join our mailing list
Receive offers, campaigns, current events and news from Gothia Towers. Enter your e-mail address below to sign up for our newsletter (you can unsubscribe at any time). If you want to know more about how we process your personal data, please read our
privacy policy >
.