With Christmas approaching, everywhere is buzzing with a sense of vitality, excitement and expectation. The flavours and aromas of our Christmas buffet accompanied by a wonderful vista make for a magical Christmas at Imagine. Book for this year's Christmas buffet at our Imagine restaurant, at the top of Gothia Towers. We will be serving up a Christmas buffet laden with all the festive goodies you can imagine, topped off with glittering views of the city in all its festive finery.
We will be serving our Christmas buffet on selected dates from 19 November to 24 December (not lunchtime).
Merry Christmas from all of us at Imagine, and we look forward to welcoming you.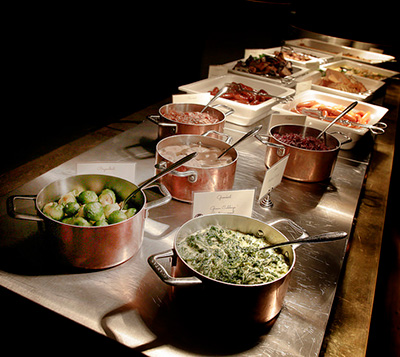 Christmas buffet - dinner
745 SEK 
Thursdays, Fridays and Saturdays
Available from 17:00 (Christmas Eve from 14:00)
Children:
0-2 years – free
3-6 years – SEK 95
7-12 years – SEK 225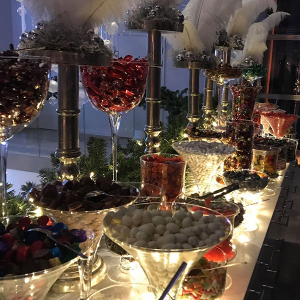 Christmas buffet - dinner
SEK 650
Wednesdays and Sundays
Available from 17:00 at Wednesdays and from 14:00 at Sundays
Children:
0-2 years – free
3-6 years – SEK 95
7-12 years – SEK 225
We will be serving a Christmas buffet at Imagine, on the 29th floor of Tower 3, on selected dates between 19 November and 24 December.
The prices above include cloakroom facilities, Christmas buffet and coffee.
Book online or contact us by email at: [email protected]
Large-scale Christmas party
Time for your company or department to get together for some end-of-year festivities? We will be happy to help you and your company put on an unforgettable large-scale party or Christmas buffet. Contact us to discuss your requirements!
Contact and booking
For groups of up to 20 people: [email protected]
For groups of over 20 people: [email protected]
For further information about our Christmas buffets and parties:
[email protected]