We take extra special care of our youngest guests
Staying at a hotel can be a big adventure for our younger guests – but we also have lots going on for children of all ages. This includes shuffleboard, a ping pong table, an iWall, our Kidz Corner, games and much more. And during all holidays and selected weekends we run extra children's activities in-house.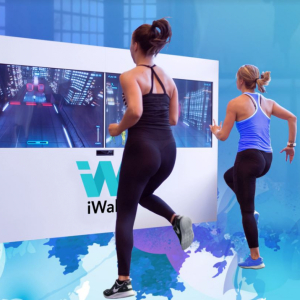 iWall
Challenge your friends on the iWall. Have a go at various activities such as Parkour, Ski Cross and StepUp.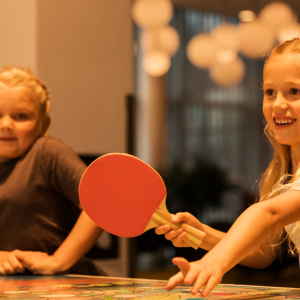 Challenge the family
With a number of different games available in the lobby, why not challenge someone to ping pong, shuffleboard and pin point?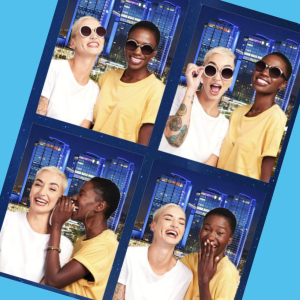 Photo booth
Snap a fun photo together in our photo booth and create a great memory of your stay.
Price SEK 79.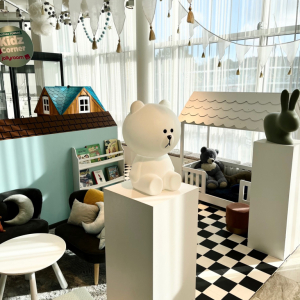 Play area
Kidz Corner is our cosy play area in the hotel lobby, with a lounge, playhouses, a mini kitchen and plenty of other fun activities for our youngest guests.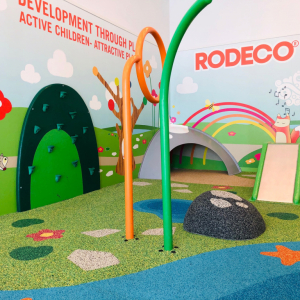 Active area
Right at the back of the hotel lobby in Tower 3 is our active area. Here, our youngest guests can run about, climb and let off some steam.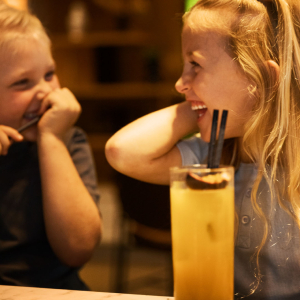 Restaurants
Our head chefs have developed delicious children's menus for all our restaurants. The restaurants also have drawing paper and pencils that kids can borrow. Corner even has a small playroom.
Events over the summer
19 June-13 August
During the summer we will be organising lots of fun activities for children at the hotel. We are expanding our play areas and our Kidz ambassadors have plenty of great activities planned, including daily film screenings, crafts, kidz relax with a spa treatment, meet & greet with our very own mascot Egon, face painting for those who want it, and a gift for all children checking into the hotel.
Gothenburg for kids
PS Here you can find plenty of tips and ideas for activities in and around Gothenburg. Gothenburg has no end of exciting activities for families with children. Pick and choose from highlights such as fun-filled Liseberg, experimental Universeum or the aquarium at Gothenburg's Maritime Museum.
FIND OUT MORE