Experience wonderful Gothenburg
With Gothia Towers as a base, you have the perfect starting point to experience the city with the proximity to shopping, good food & drinks, family-friendly activities, wonderful spa or a walk in the park and a coffee in a cozy cafe.
At the official site goteborg.com you'll find more suggestions. Read more>>
Things to do in Gothenburg!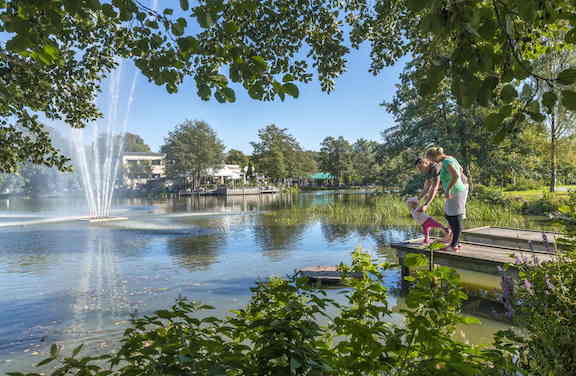 Parks and gardens
Just a 20-minute walk from the hotel you will find The Garden Society of Gothenburg - one of Europe's best-preserved 19th-century parks. At the other end of town you will find the Botanical Garden, a world-class botanical garden with over 16,000 species to admire.
Slottsskogen is one of Gothenburg's largest, oldest city parks. There are large lawns for picnics and many walking paths for exercise. The park is open all year round, and also includes one of Sweden's oldest zoos - free to visit.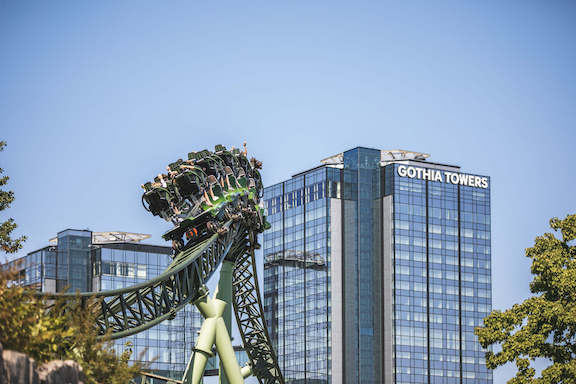 Amusement park Liseberg
Across the street is our nearest neighbor, the amusement park Liseberg, a park for everyone. The summer with about 40 attractions as well as international artists on the big stage. Autumn with gasping Halloween celebrations with hair-raising horror houses and childish mischief and sweets. The winter with Christmas at Liseberg when the park turns Liseberg into a glittering Christmas story. Buy christmas gifts among the market stalls in the light of millions of Christmas lights.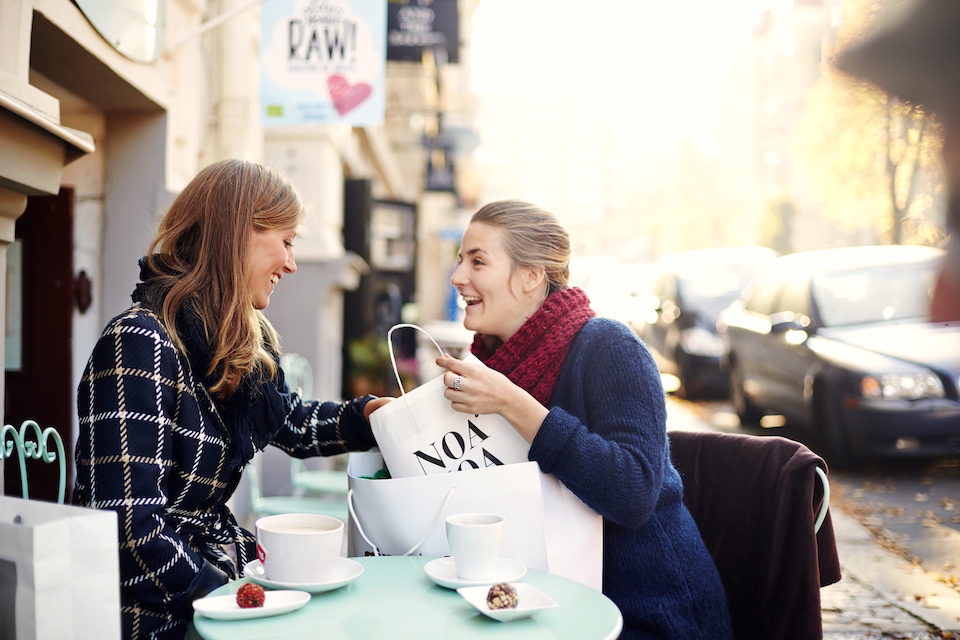 Shopping
In the mood for shopping? Local clothing brands, second-hand and interior design are just a small part of everything you will find during a shopping trip in Gothenburg. Start at Avenyn just a couple of minutes walk from Gothia Towers and then stroll between small shops, international chains and large department stores.
We also want to recommend Hede Fashion Outlet, 20 minutes by commuter train from Liseberg station to Kungsbacka Hede.  Bargain up to 70% cheaper clothes and shoes. They also have an offer with a 10% extra discount for guests at Gothia Towers.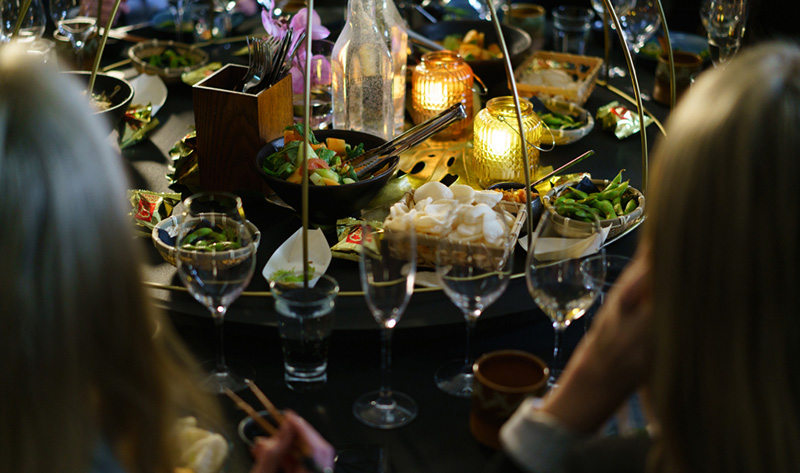 Food and drinks
Visit one of Gothenburg's restaurants. The delicacies of the sea taste extra good in the port city of Gothenburg. World-class seafood, innovative cuisine, Michelin stars and fine ingrediens from a living agricultural landscape.
We also want to recommend our top restaurant Heaven 23 which you will find at the top of tower 1 at Gothia Towers. Enjoy fantastic views of the city in the sky bar, good cocktails, delicious dinners and why not try our legendary King Size prawn sandwich? If you want to enjoy Scandinavian cuisine, our Bistro West Coast located in the lobby have several dishes with local ingredients.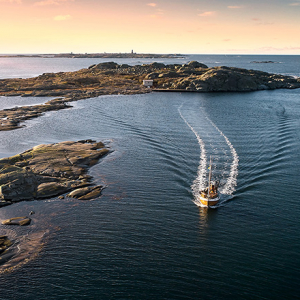 The archipelago
Along the coast, the archipelago spreads out like a string of pearls of islands. Just a short trip from central Gothenburg, you can stroll along picturesque alleys, lovely beaches, in nature reserves and nice walking paths. It is easy to get to the southern archipelago by boat, and the northern archipelago can be visited by car.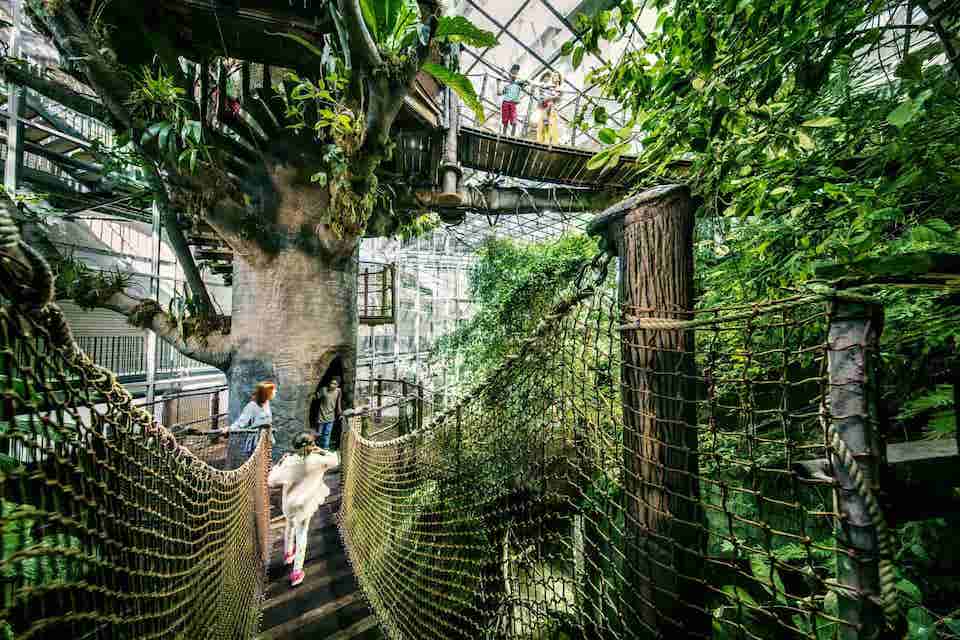 Universeum
Universeum Swedish national Science Discovery Centre, is located across the street from Gothia Towers. In one house you will find an entire rainforest, an aquarium hall with exotic fish and sharks, lots of exotic animals and plants. Universeum is the Nordic region's largest science center and a great adventure for the whole family regardless of the weather.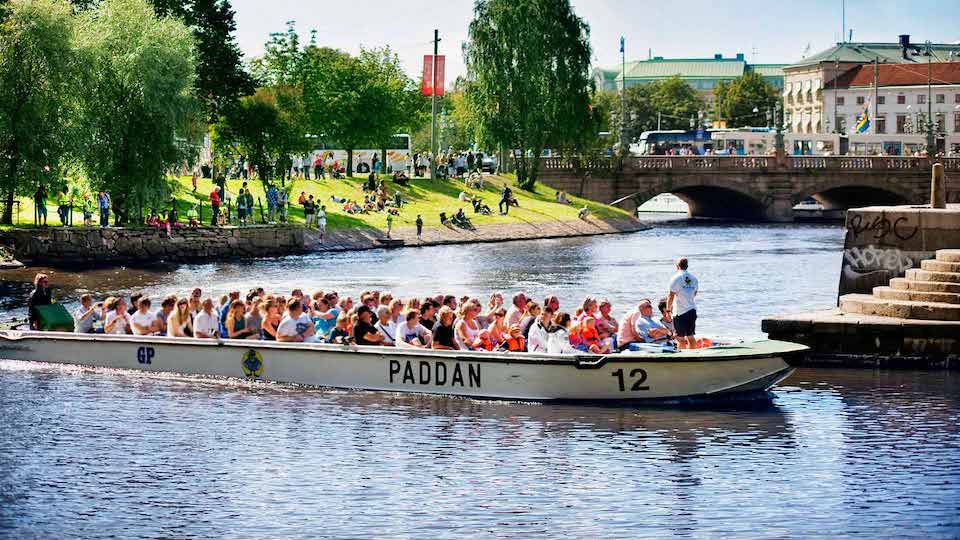 The Paddan Tour
Experience Gothenburg from the water with this classic sightseeing tour. The Paddan boats take you on a historical experience along Gothenburg's canals. In the summer, there are frequent trips through Gothenburg's canals and harbor. Gothia Towers sells tickets as a complement to your room reservation and at the reception.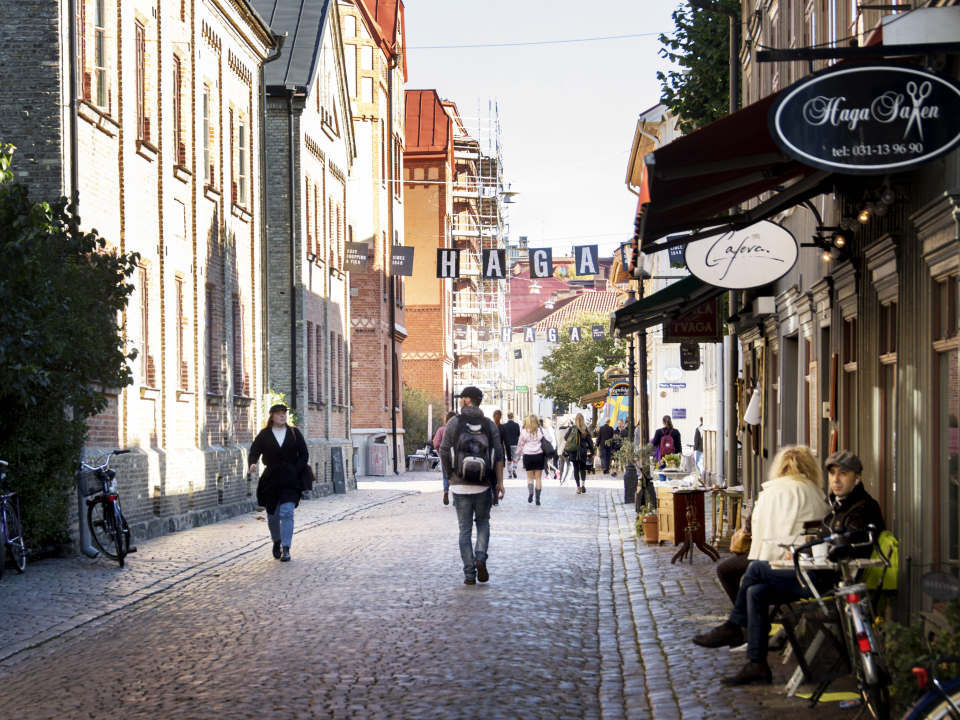 Old town - Haga
Haga is one of Gothenburg's oldest districts with lovely neighborhoods for coffee and shopping. The name comes from the pastures that existed here in the 17th century. Haga is within easy walking distance of the inner city and has car-free streets lined with small cozy cafes and shops tucked away in the Gothenburg-typical governor's houses.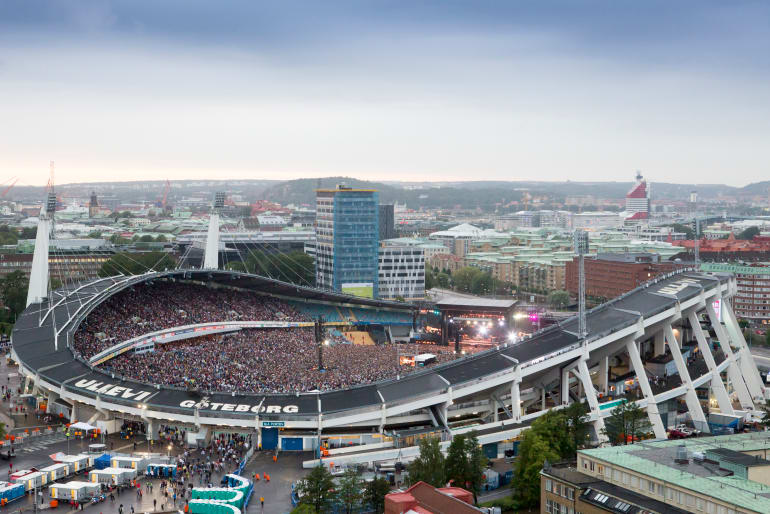 Ullevi
Ullevi is one of the largest arenas in the Nordic region. It is a multi-arena just a short walk from the Gothia Towers used for concerts, football and athletics.
See upcoming events in Gothenburg to find something that suits you.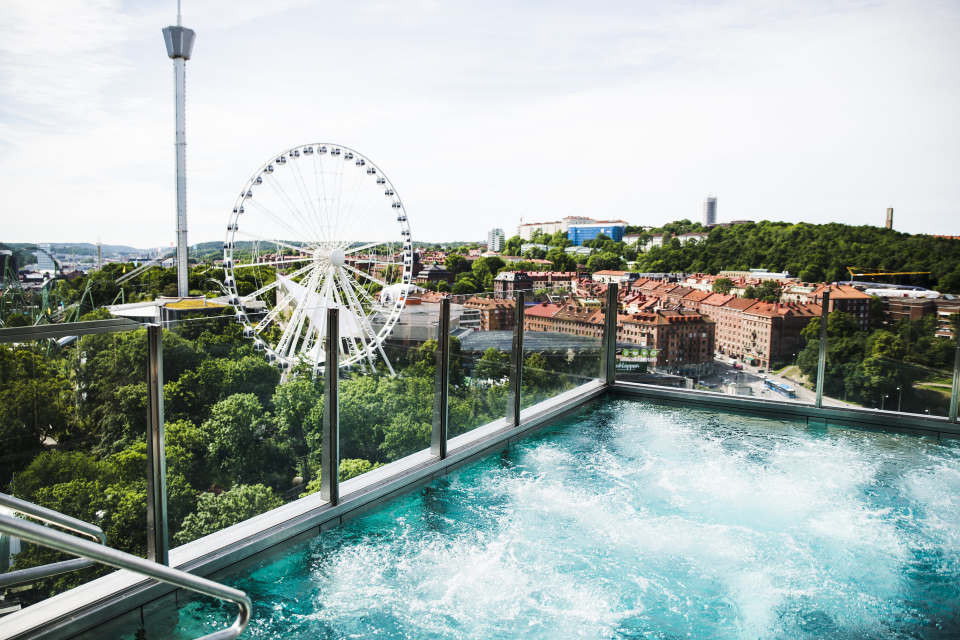 Spa
At the top of our middle tower you will find Upper House Spa. A fantastic experience in Gothenburg, regardless of whether you stay at our hotel or just for the luxury of everyday life. Immerse yourself in one of the pools, relax in the Hamam area and enjoy the view of Liseberg in the outdoor pool. If you stay at Gothia Towers, you are offered a better price for the spa entrance.
A warm welcome to Gothenburg!