Give away a nice treat as a welcome gift! Surprise your partner with flowers and a bottle of Champagne to the room! The wines are well selected by our own sommelier and vary during the year.
Order one of our new lovely boxes filled with goodies. The boxes are adapted for 2 persons. Subject to changes in assortment.
Feel free to contact us for ordering room extras and we are happy to help you.
Reservations
Tel: 031-708 83 20
Email: [email protected]
Meny
Kidz Box (2 of each)
Zoo candy, Popcorn, Biscuit chocolate, Lollipops, Smakis pear drink.
SEK 115
Snacks Box
Olives, Parmesan snacks, Center toffee, Nut mix, Truffle crisps.
SEK 215
Movie Box
Crisps with sea salt, Gourmet nut mix, Center toffee, Popcorn, Ahlgrens fruity marshmallow sweets.
SEK 115
For wedding couples (or to celebrate love)
75 cl sparkling rosé wine and chocolate pralines
SEK 495

Wine & Sparkling
75 cl Champagne SEK 725
75 cl Sparkling wine SEK 385
75 cl Red wine SEK 595
75 cl White wine SEK 595:-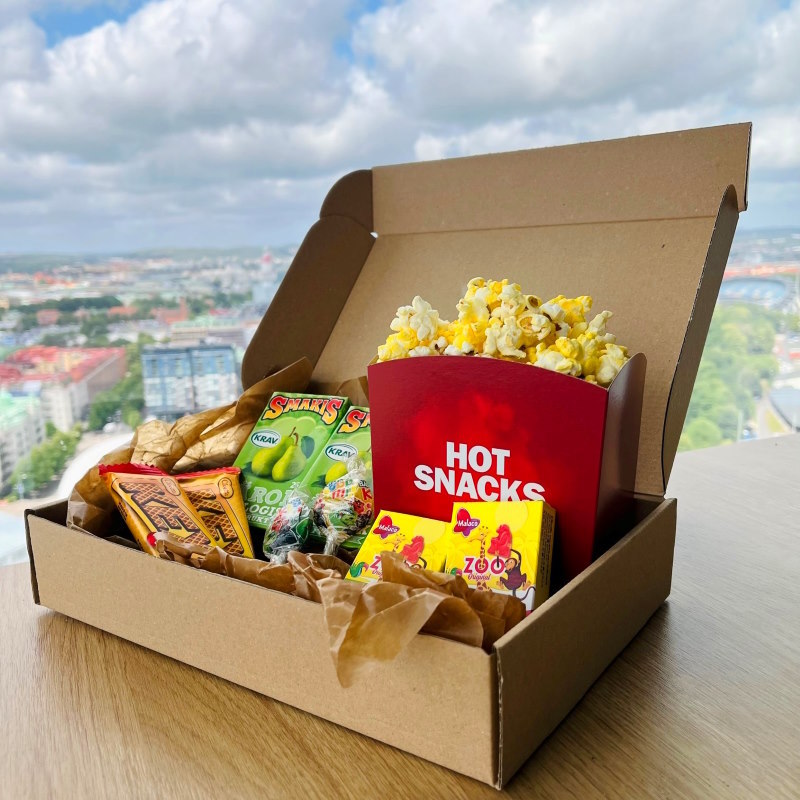 Perfect for children
Kidz Box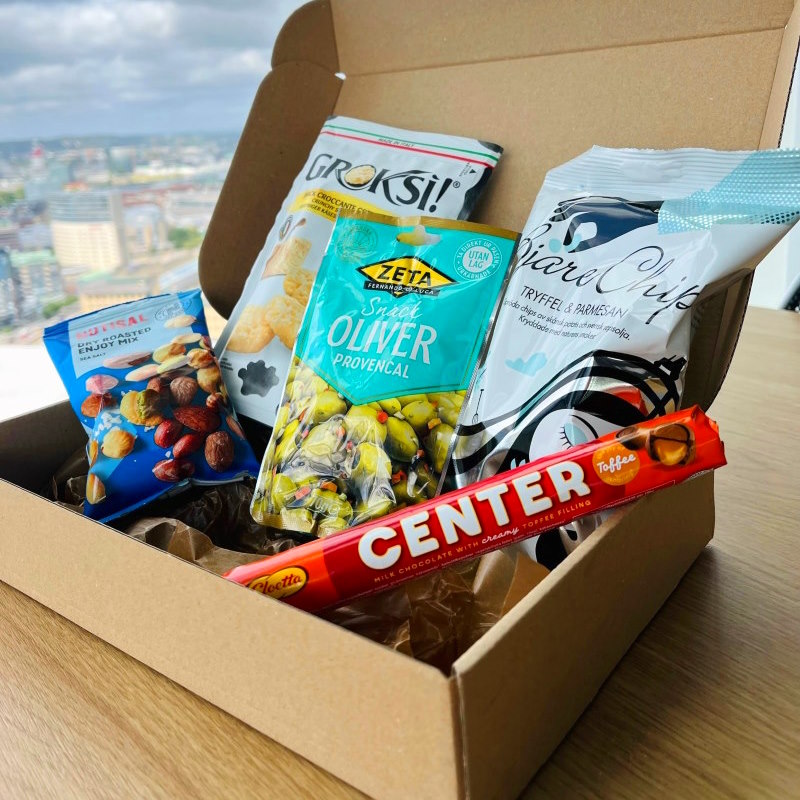 Goes nicely with the wine
Snacks Box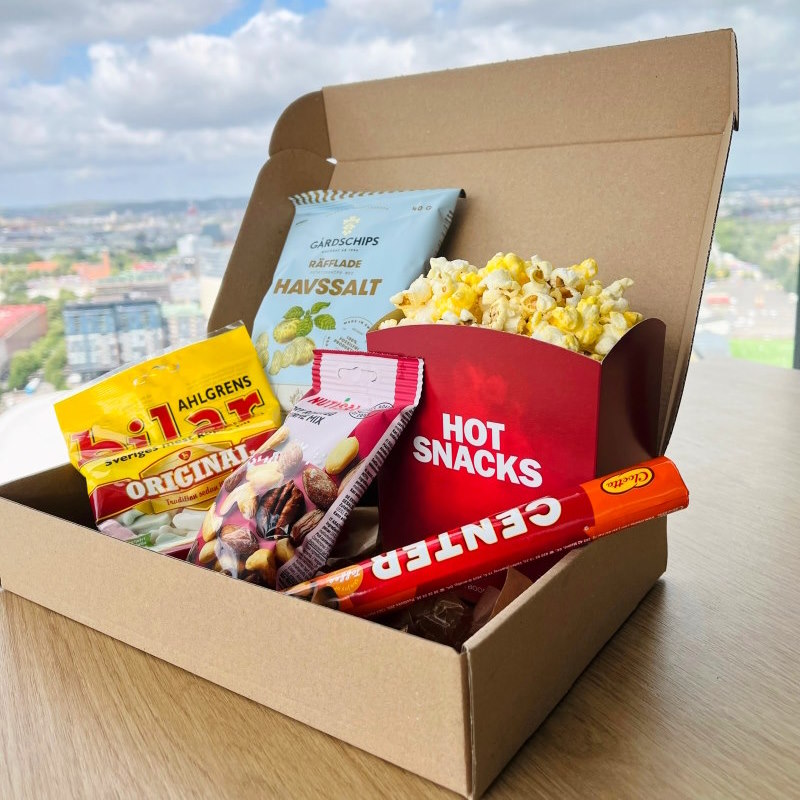 Lovely mix in front of the TV
Movie Box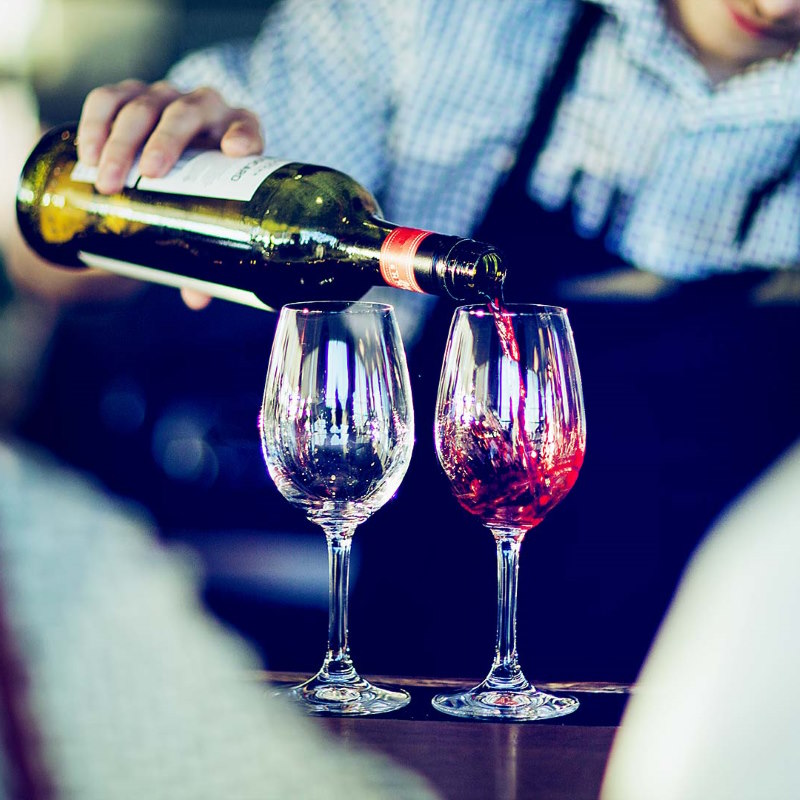 Noga utvalt av vår Sommelier
Wine & Sparkling
Beautiful Flowers
Small bouquet seasonal flowers SEK 425
Large bouquet seasonal flowers SEK 595
Small bouquet romantic red roses SEK 425
Large bouquet romantic red roses SEK 595
Flowers Forever roses gift box* with red roses SEK 795
(*naturally preserved roses in a gift box)
Heart shaped balloon with a rose SEK 250
Welcome to contact us for an order!
Room extras can be ordered no later than. 12.00 the day before arrival for delivery to the room. Sunday delivery is 48 hours prior to arrival.
Reservations
Tel: 031-708 83 20
Email: [email protected]
(The pictures do not illustrate exactly the products and the assortment and can vary, expire or end from supplier. Subject to changes.)