Upper House is buzzing…
The long winter has meant that thousands of newly hatched bees have recently begun to collect pollen and nectar. And on the roof of Upper House the honey making season is starting in earnest – a few weeks late.
Since 2014 there has been a little herb garden with two beehives on the roof of Gothia Towers middle tower, looked after by beekeeper Pär Svensson.
"Every hive has its queen which is now laying between 2000 and 3000 eggs a day. When the colony is at its biggest, during the month of July, there are around 100 000 bees in it," he explains.
Honey production increases accordingly. In total the average yield from the hives is around 40 kg of honey, which is of the highest quality.
"It's because the location is perfect. Bees fly up to three kilometres to collect pollen and nectar. They travel all the way up to Lake Delsjön and Slottskogen park, covering the whole city. Unlike the countryside, where there is often a monoculture, the city flora is much more varied, and that enhances the taste of the honey."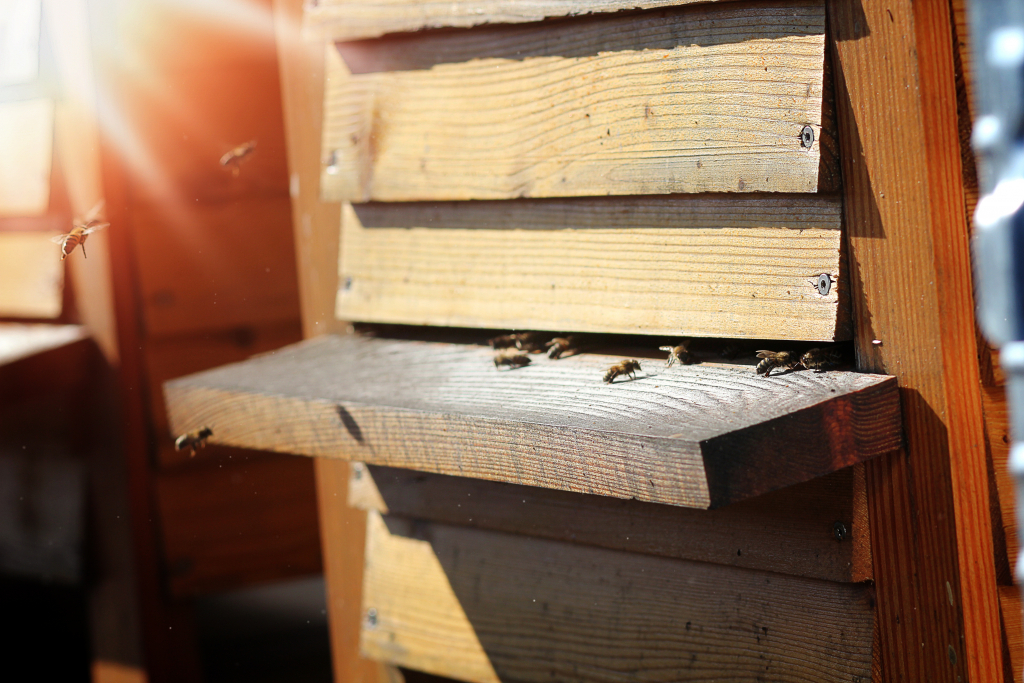 Gabriel Melim Andersson, head chef at Upper House, considers the top quality honey as a key component in their cooking.
"It means even more to us because we produce it ourselves. And of course it provides an extra dimension when we can take guests up to the roof and give them a glimpse of the production."
The ingredient is used in many different ways.
"Previously we used classic honey, but last year we started serving the honeycomb, and pressed it at the table. On everything from cheese to duck. And on desserts of course, when we also use the pollen the bees have collected as a colourful topping. You can almost see which flowers they've landed on….."
Read more about Upper House.