"All meeting participants were deeply impressed"
Kirurgveckan
The planning work had been going on for over six months when we finally opened the virtual doors and welcomed our digital audience to one of the biggest congresses of the year – Kirurgveckan [Surgery Week] 2021. At the helm was the Swedish Exhibition & Congress Centre's own digital meeting producer who, together with the client, created a packed programme that was broadcast live over five days from three studios in parallel at the Swedish Exhibition & Congress Centre. Every day, thousands of registered visitors followed the online broadcasts.
We welcomed 356 speakers from all corners of the world, participating both physically and digitally. A total of 765 PowerPoints and videos were handled, all of which ended up in the right broadcast, at the right time, in the right studio. Thanks to the Swedish Surgical Association's decision to hold the congress digitally, it was possible to reach even more people in the healthcare sector with the latest in surgery and research. In addition, all the material was recorded so that it could also be used after the congress.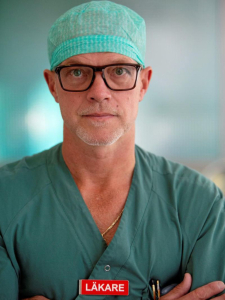 "When we, as local meeting organisers for Kirurgveckan 2021, were faced with the fact that the meeting would be completely digital, a sense of anxiety and uncertainty spread. Partly because none of us had previously organised a digital, national meeting of similar size and importance. And partly because were concerned that the technology would be cumbersome and that the format would not be professional enough.
"Our fears were greatly allayed! We quickly discovered that the Swedish Exhibition & Congress Centre had created a niche for itself as a leading digital meeting organiser and was therefore able to offer three super-modern, professional, TV-quality studios. At the same time, we established contact with our Digital Producer, Martin Örnroth, who very quickly proved to be a monumental rock with a keen eye for detail and a focused, solution-oriented approach where nothing was left to chance."
Mattias Block
CEO and surgeon at Stockholm Gastro Center